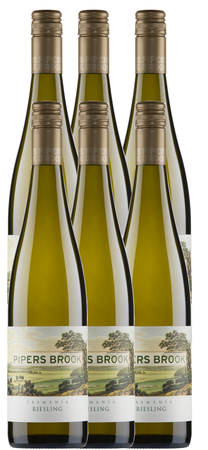 Members Summer Pack - Riesling
Free freight, limited availability, no further discounts. Pack includes 6 bottles in total:

3 x Pipers Brook Riesling 2021 - n/a elsewhere
3 x Pipers Brook Riesling 2022 - new release


Pipers River Riesling from Pipers Brook Vineyard is known for it's incredible regional acidity and its capacity to age beautifully up to 20 years at times - transforming from a racy, bright youthful style, to a complex and honeyed delight as it matures that retains incredible structure. We highly recommend enjoying these two vintages against each other now, and then setting some aside for years to come.