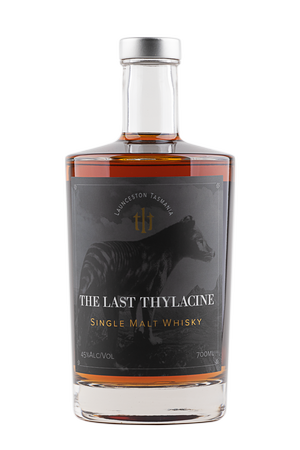 The Last Thylacine Batch 3
The Last Thylacine - Tasmanian Single Malt Whisky
Batch 3, released December 2021.
Peated, matured in ex bourbon American Oak casks.
Colour: Dark golden.
Nose: Gentle wafts of peat.
Earthy, smoky and salty.
Palate: Smooth, subtle sweet bourbon vanilla notes marry harmoniously with mild peat smoke flavours.
Finish: A pleasant lingering peaty finish
45% Alc./Vol.
Non chill filtered.
700mls