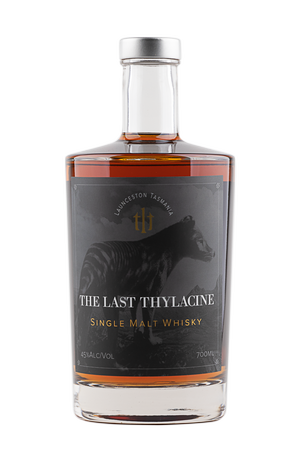 The Last Thylacine Batch 1
The Last Thylacine - Tasmanian Single Malt Whisky
Batch 1, released April 2020.
Copper in colour, this smooth elegant whisky was matured in locally made French Oak Apera casks (Australian-style sherry). The aroma is delicate and fragrant with hints of orchard fruit, cloves and oak. It has a smooth mouthfeel, with subtle sweetness balanced by fine sherry style flavours of dried fruit and spice, and a lingering, crisp, clean finish.
Five small casks have been married together to give this whisky added complexity and depth of character.
45% Alc./Vol.
Non chill filtered