6 September 2019 | Rachel Club Manager
3 Great Reasons to Join the Pipers Cru Club
Pipers Cru Club has many delicious benefits for discerning wine lovers. There's no joining fee - just your commitment to order at least 24 bottles each year in your scheduled automated shipments. In return, you receive these shipments of our premium wines with up to 40% discount on the RRP* and free freight! The benefits aren't all in the savings though... there's a lot more fun to be had here.
Being a member gives you exclusive pre-release access to our super premium single-vineyard wines as well as priority access to other vintage releases and everyones favourite - our virtually-imposible-to-find-anywhere-else magnums! Let's be honest, who doesn't love delighting fellow wine lovers with a large format special option? Or is it just me...?
Because our club members are purchasing from us directly, the best possible way to ensure we can keep doing what we love, we roll out the red carpet for them. They're our VIPS, our members keep us going.
*From our premium Pipers Brook estate and Kreglinger Sparkling ranges
1. 40% Discount on Biannual Orders, as well as Free Shipping!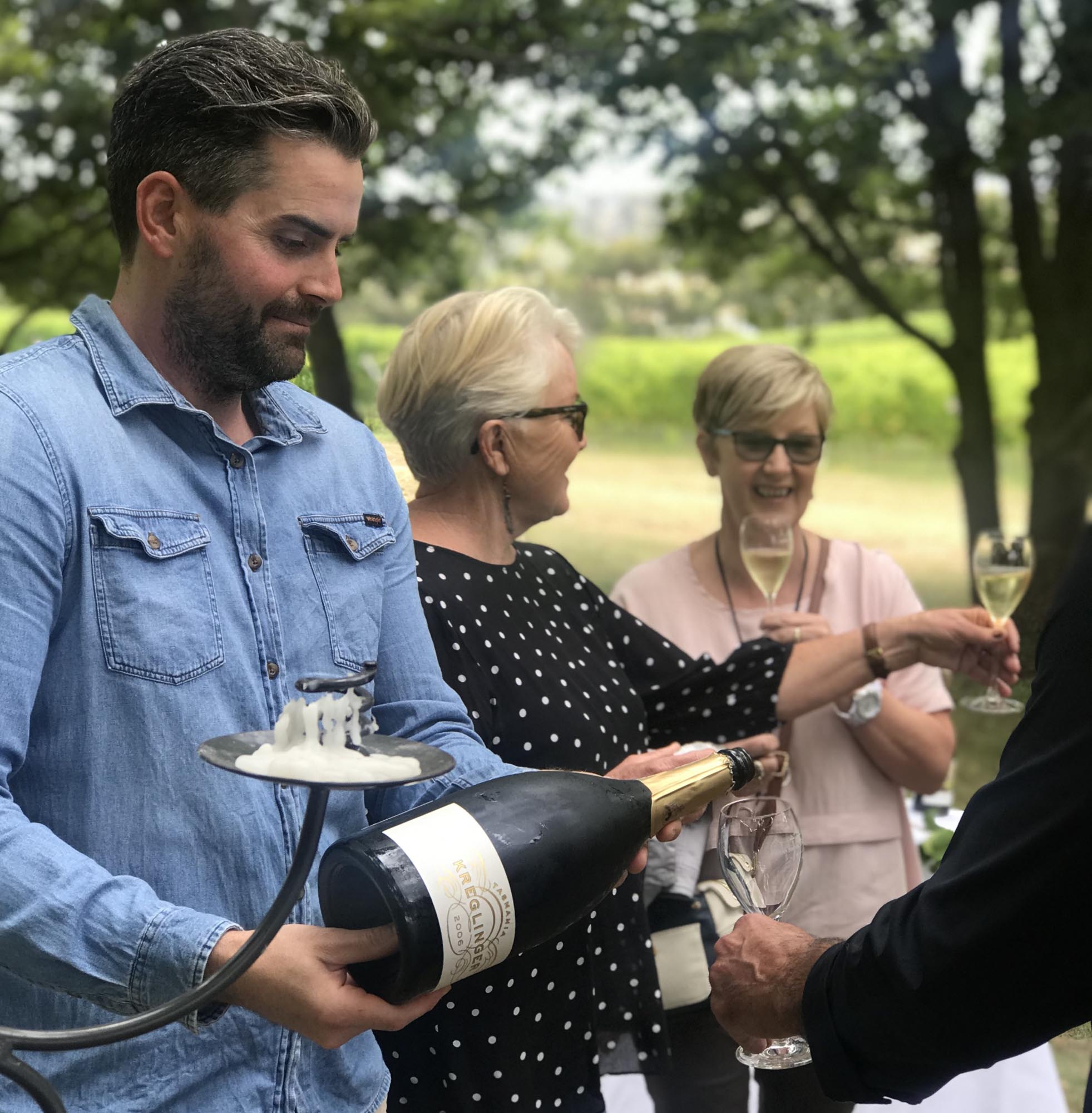 All we ask of our members is that they order at least 24 bottles of wine per year through our biannual wine order shipments – a platform available only to members. If you're already purchasing this amount of wines, by joining our Cru Club you'll definitely enjoy the savings it brings!
These shipments allow our valued members to purchase between 12 and 96 bottles of wine every 6 months. Shipments can be picked up from our winery for locals who might be in the area or your order will shipped free of charge to you. Not to mention, all wines ordered through the shipments are 40% off their everyday price. You can't really argue with these savings.
The wine shipments are completely customisable from within our Kreglinger Sparkling and Pipers Brook Estate ranges - and often with vintages and exclusive options available for each ordering period. Or, if you can't decide, we put together a specially mixed dozen for your enjoyment. This option means you dont' have to do anyhting but make sure we have your correct contact and payment details. Then your shipments just roll around and all you have to do is bring those bottles inside to enjoy them!
2. All Additional Wine Purchases Are 30% Off!
So I've mentioned that our club focuses on our premium (*cough*more expensive *cough* wines). But did you know Pipers Cru Club members also have the added benefit of topping up their supply, from our entire range with a year round discount of 30% from RRP? Here's where you can really work your membership to your best advantage.
If 24 bottles per year isn't quite enough you can either - make the most of the free freight and increase your bi-annual amount to whatever you'd prefer - you can change it every shipment! OR - you can top up your supply in between your shipments, with orders via our online store utilising your year round discount. This includes our Pipers Tasmania, and Ninth Island ranges - all at your finger tips, all at a club price that's incredibly tasty.
If you choose to visit our cellar door to restock your supply, let us know in advance, as all members are welcome to a free platter and tastings which will be waiting for you when you arrive.
3. Exclusive Pre-Release Access to Premium Single-Vineyard Wines and Vintages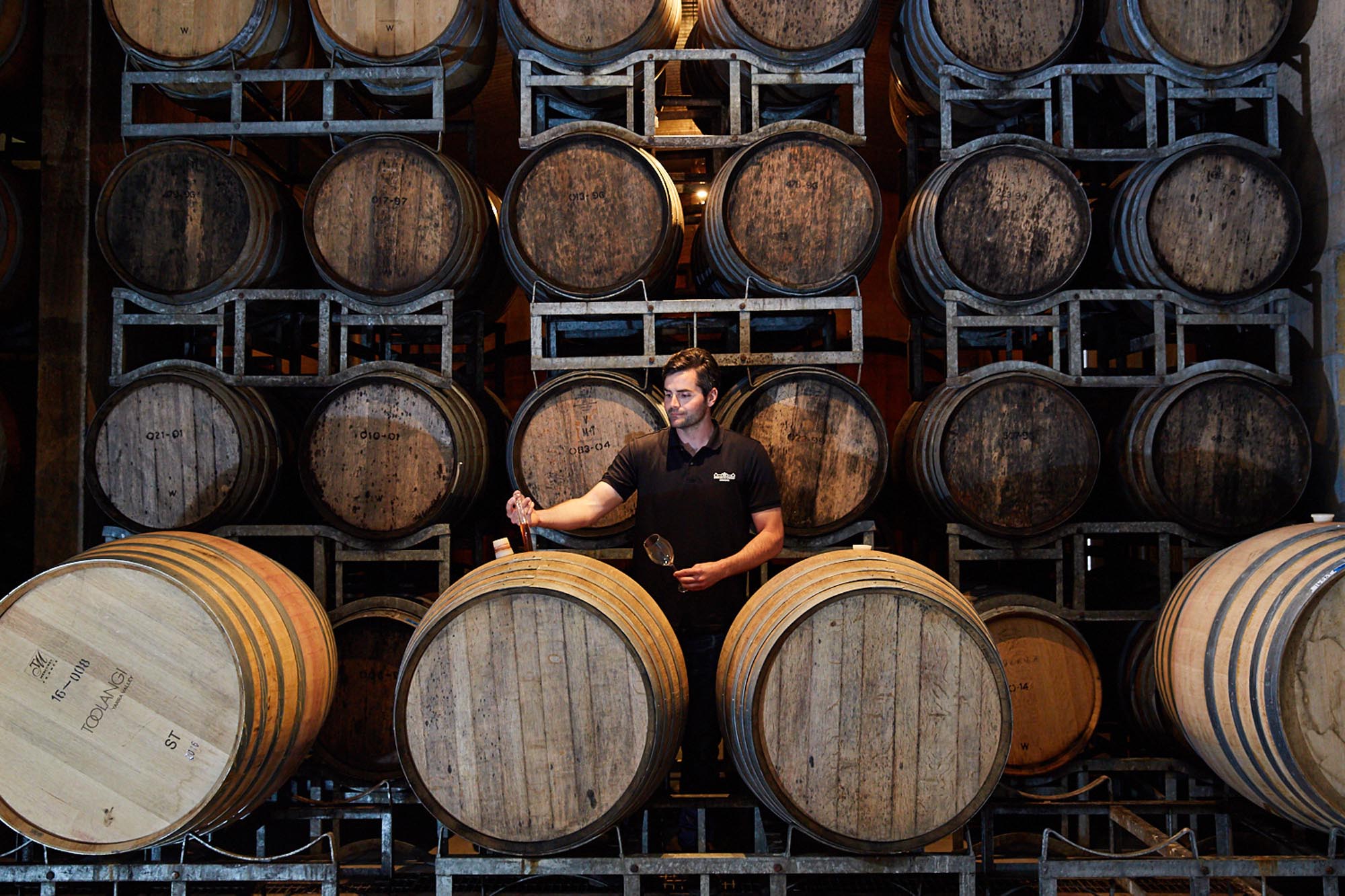 We know that our Pipers Cru Club members are our most dedicated customers, so in return, we show the utmost dedication to them in their pursuit of tasting Tasmania's best wines.
As a member, you get exclusive pre-release access to our premium single vineyard wines, as well as first-priority access to museum release, back vintages and magnums. Coming to visit us? Let us know in advance so we can roll out the red carpet for you and let you in on some behind the scenes experiences!
These exclusive wines will occasionally be available on the members order form, or you we will contact you with the opportunity to buy a bottle or come to our cellar door and enjoy our wonderful wine.
Plus - me!
You heard me. I'm your club manager - I'm here to help with all things wine - consider me your club concierge. I love getting to know our members preferences, and helping out with those extra things that bring the most value to your membership, whether it's making sure you know when your favourite wines are close to selling out, or rushing an order to you for that special occassion - I'm your person. I love what I do - hearing from you and talking about our wines is what I'm all about! So why not have a look into our club - or better yet, give me a call for more info on (03)63827555.
Comments
Commenting has been turned off.