23 June 2017 | Pipers Brook | Luke Chief Winemaker
Pipers Brook Gewürztraminer
What is this strange sounding wine? You won't find it everywhere but it's making a splash among cool climate wines this year.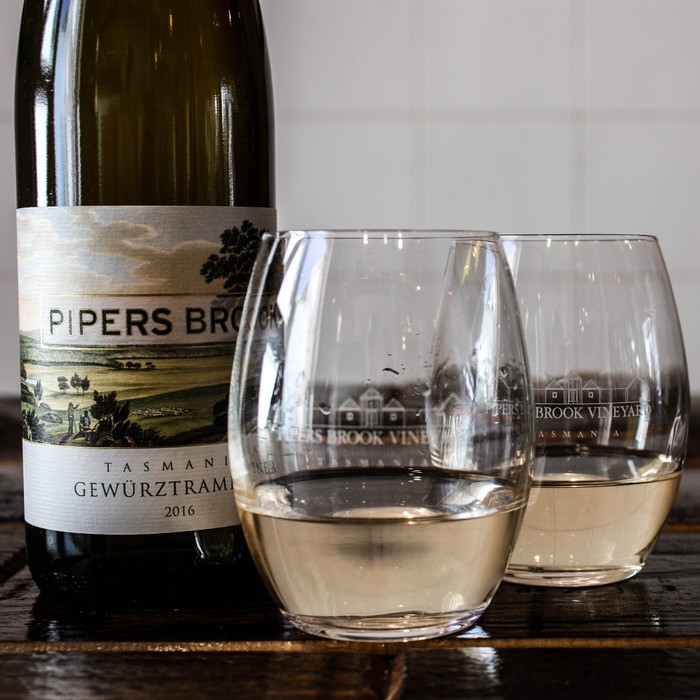 The Gewürztraminer varietal, originally from the Alsace region in France, is a cool-climate white wine grape, noted above all else for its intense aroma of lychee. The perfume of Gewürztraminer is unique among white wines, often accompanied by notes of rose petal and Turkish delight. It's a supple, delicate yet dry white, with the rich texture on the palate counterpointed by a light refreshing acidity to balance its fruit sweetness.
So what makes the Pipers Brook Gewürztraminer so special?
Our Gewürz is made from Pioneering plantings from Pipers Brook Vineyard's first blocks. This means that the grapes going into this wine have an unparalleled maturity for Tasmanian Wine, with 43 years of vine age producing grapes of the highest quality. Additionally, the cool maritime climate of the North East Tasmanian wine region is perfectly suited to producing uniquely expressive and balanced qualities in the Gewürztraminer varietal. The result is an intensely aromatic wine expressive of the Tasmanian terroir, whose sweeter notes pair miraculously with Asian cuisine and rich meats like pork belly and Osso Buco.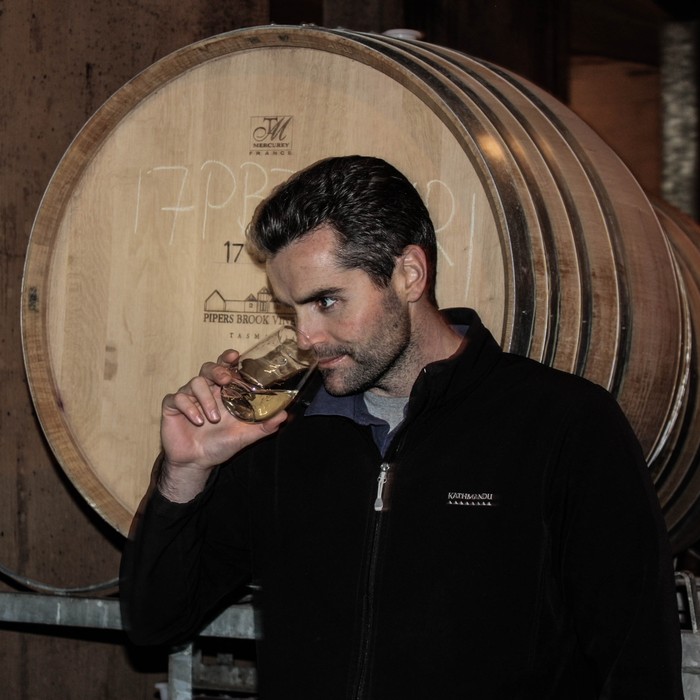 I have a particular fondness for our Pipers Brook Gewürztraminer, and it appears I'm not alone in this. Last year Pipers Brook Gewürztraminer took out 'Best Other Wine' (Non-Resiling and Chardonnay) at Festivale and has claimed many accolades scoring as high as 91 points on the wine show circuit and 92 in the James Halliday 2017 Wine Companion.
The universal appeal of the Gewürztraminer syle makes it a great pick for White, Rosé and cool-climate Red drinkers alike - and for a winter white, with the richness, texture and incredibly aromatics here - there's no better pick.
You can find it here:

Aroma: Turkish delight, rose petal, candied lemon peel and pink florals.
Palate: Flavours of citrus, rosewater & lanolin are brought forwards by subtle textural elements from skin contact flowing into a crisp dry finish.
Comments
Commenting has been turned off.