8 March 2018 | Rachel Club Manager
Happy International Women's Day 2018
What better way to celebrate International Womens Day than to recognise all the wonderful women in the world, including those that make up Kreglinger Wine Estates. From picking grapes, to vintage crew, our acclaimed winemakers Natalie Fryar and Alice Baker, to our Cellar Door, administrative, wine club, marketing and sales staff and more... we have an amazing bunch of wonderful women who help make it possible to have our Tasmanian wine in your glass - and thats worth a cheers we think!
The history of women in wine goes back as far as the legend of the Ancient Persian Woman who apparently "discovered" wine. As the legend states, "..wine was discovered by a girl despondent over her rejection by the king. The girl decided to commit suicide by drinking the spoiled residue left by rotting table grapes. Instead of poisoning the girl, the fermentation must've caused her to pass out to awaken the next morning with the realization that life was worth living. She reported back to the king her discovery of the intoxicating qualities of the spoiled grape juice and was rewarded for her find."
(we can't verify this information, but it makes for a good story, yes?)
If legend doesn't really cut the mustard for you though, maybe you should look up names like Barbe-Nicole Clicquot - The Grand Madam of Champagne who invented riddling or California's first female winemaker Isabelle Simi, who was a pioneer for women in the industry not only making wine, but fostering growth for other womens careers in wine at the same time. To this day, women are still forging their path throughout the world in the wine industry and it's a journey we're proud to support!
Where ever you are in the world, we would like to raise a glass to women everywhere, perhaps a glass of our Pipers Brook 2017 Rose, winner of a gold medal at the recent Tasmanian Wine Show - also worth a cheers!
---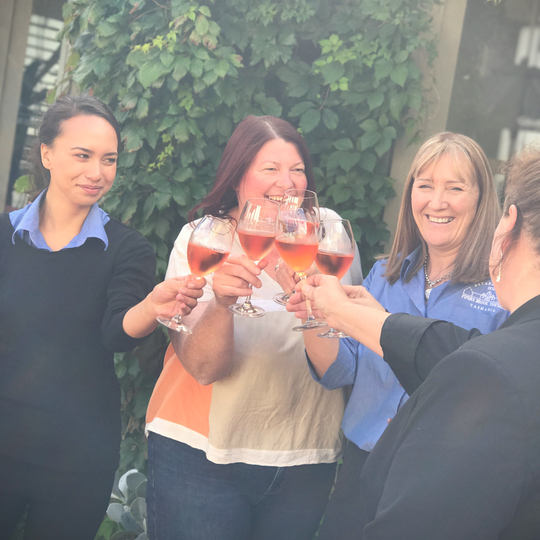 ---
Cellar door staff Alex, with Sparkling Winemaker Natalie Fryar, Cellar Door Manager Elaine and Customer Service Specialist Sandra
Comments
Commenting has been turned off.